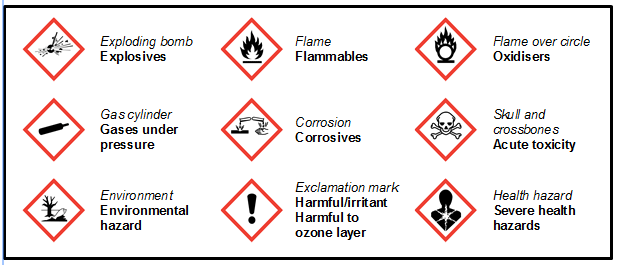 Source: Label chemicals correctly this festive season, urges Safe Work Australia
Photo: SafetyCulture Library
Manufacturers and importers in most jurisdictions are required to label their hazardous chemicals in accordance with the international system used to classify and communicate chemical hazards.
Safe Work Australia CEO Michelle Baxter said a five-year transitional period gave chemical manufacturers and importers time to reclassify chemicals and implement necessary changes to labels and safety data sheets.
"To ease the burden on suppliers to re-label existing chemical stock, chemicals manufactured or imported before 1 January 2017 can continue to be supplied without needing to meet the new labelling requirements," said Ms. Baxter.
She reminded chemical suppliers, manufacturers and employers with employees handling hazardous chemicals to contact their work health and safety regulator for more information on how GHS affects their work.
"WHS Regulators can provide on-the-ground advice, guidance, and information regarding, classifying, labelling and handling chemicals to ensure your workplace remains safe."